Don't go believing the Welsh survive on fish & chips. Lamb, firstly, is among the big favourites, notably in a stew (or stiw in Welsh) or honey lamb.
A cheap and nourishing traditional option, which you'll find on most menus is cawls, those thick soups which contain different ingredients according to the season (sometimes with meat, sometimes just vegetables).
Glamorgan sausages, not really sausages as they are made from bread crumbs, cheese, leeks and onions, are often offered as a vegetarian option for breakfast.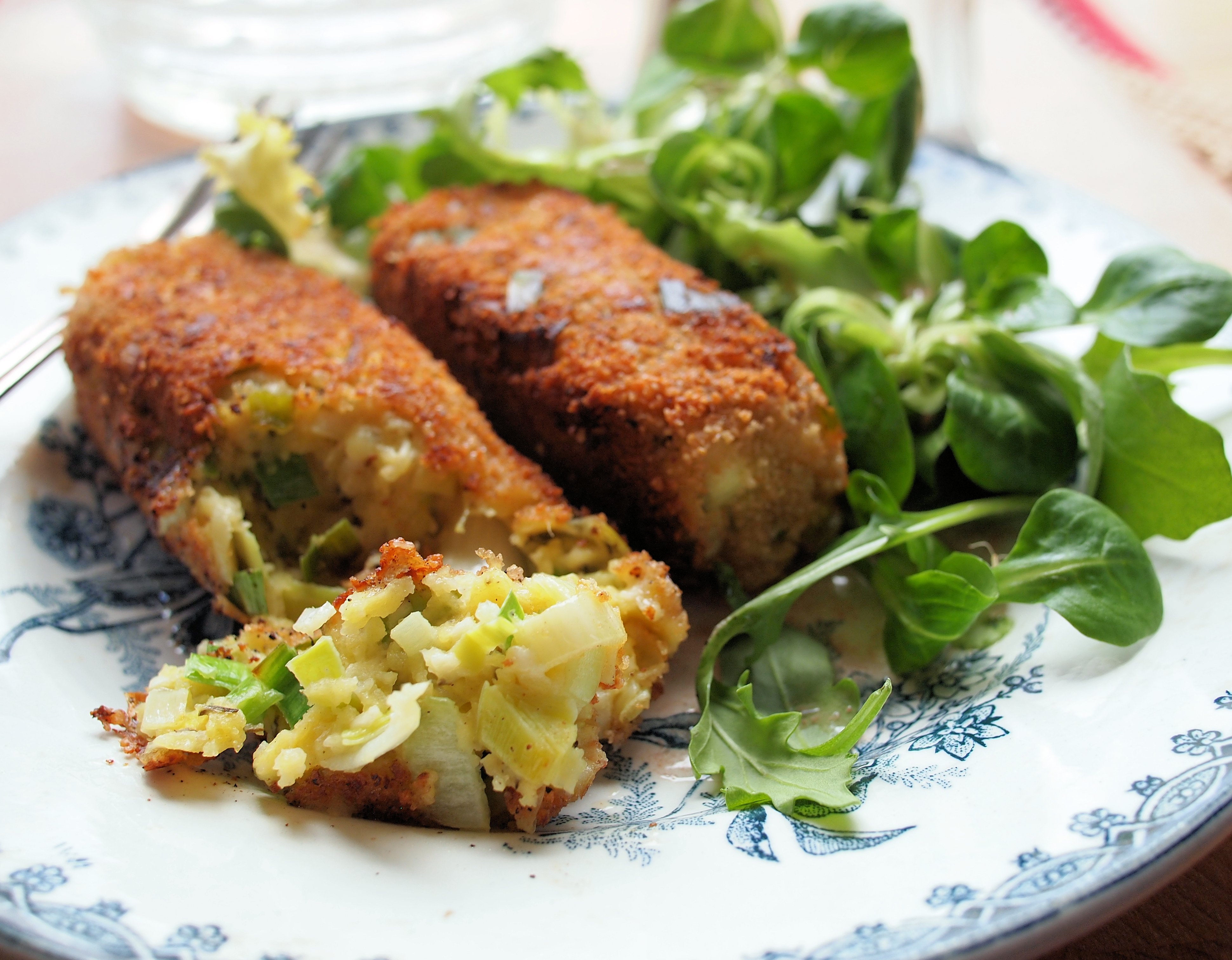 Welsh faggots are little meat balls made of liver and onions, while welsh rarebits (caws pobi) are toasts with generous layers of a cheese and milk (sometimes beer and mustard) mix, on which you can serve some slices of tomatoes or a fried egg. You'll find them in some English pubs as well.
Fish wise there is plenty to choose from, with simple grilled recipes, or with butter; you'll have to try Welsh fish cakes too.
Some specialties include the cawl cennin, a thick soup made of leeks, and dozens of different types of buns (all starting with the word bara), the most famous one being bara brith, to have sliced with butter. Try laverbread, a sort of cakey bread made with seaweed, oat flakes and bacon – surprising and delicious.
At tea time, have some dried fruit bara brith, sliced and topped with butter, and some Welsh cakes (Teisen Gri), those little raisin cakes which were traditionally served to travelers and which you can largely find.
Groceries
Outside of large towns, you won't find many supermarkets. However, in most cities and villages you'll find Spars which are usually well stocked and have large opening hours (7 am to 11 pm every day). The best thing to do if you are there for a few days is to enquire about local markets in order to shop fresh produce. Almost each town big or small has its own market.
Drinking
Wales does have an ancient whisky tradition. But in response to pounding from religious associations, the last distillery closed in 1899.
In the last few years, the Penderyn distillery in the Brecon Beacons park has brought Welsh whisky back to the front scene. When in Wales, try as well the chwisgi, a local whisky.
In quality pubs you can sample Welsh real ales, some of which emerge from quite recent breweries (Kite Brewery from Llantrisant was launched in 2011). Try well-established Brains and Otley, newcomers like Tiny Rebel, and farm-based brewers like Bluestone Brewing.