Male Voice Choirs
Each village (or almost) has its own Male Voice Choir, for which rehearsals are open to the public. Tourist offices will inform you with regards to time and place. Among the most popular, the Treorchy Male Voice Choir rehearses Tuesdays and Thursdays at 7 pm, in Treorchy Primary School on Glyneoli Road (no rehearsals in August). Treorchy is in the Rhondda valley, accessible by bus or car on the A4601 (24 miles from Cardiff, 29 from Swansea) or by train (30 min) from Cardiff.
Historical monuments
The Welsh Historic Monuments (Cadw) organisation manages a number of castles and historical sites.
Here is a good tip: get the Explorer Pass. Over 3 or 7 days, you can visit as many sites from the organisation as you please. £19 or £29 per person; offers for 2 adults and families.
The National Trust manages some sites. You can become a member by paying a yearly contribution, which gives you free access to all the sites across the UK
Famous Welsh people
In the music corner, Bryn Terfel (born 1965) tops the charts, with crooners Tom Jones (born 1940) and Shirley Bassey (born 1937) who interpret several James Bond themes; We find also Bonnie Tyler (born 1951) and more recently Duffy (born 1984).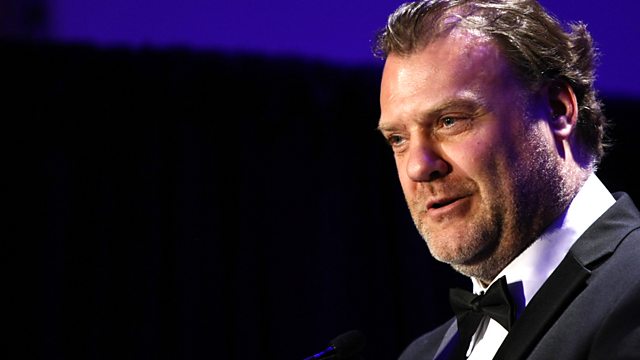 In the political world we can cite  David Lloyd George (1863-1945), 53rd UK Prime Minister at the start of the 20th century. But it's on the big screen that names spring to mind: Sir Anthony Hopkins (born 1937), the terrifying Silence of the Lambs canibal, Timothy Dalton (born 1946), who played James Bond twice, Batman's Wales born  Christian Bale (born 1974), and also Catherine Zeta-Jones (born 1969), Richard Burton (1925-1984), Andy Whitfield (1971-2011), to name but a few…
Literature wise, the adventurer Lawrence of Arabia (1888-1935), author of The Seven Pillars of Wisdom, the great Roald Dahl (1916-1990), the king of spies Ken Follett (born 1949) or the national poet Dylan Thomas (1914-1953).
As for painting we can also cite a good collection, with among others Charles Tunnicliffe (1901-1979), naturalist painter who lived on Anglesey, or his alter ego Kyffin Williams (1918-2006).
In sports you'll of course find a whole scrum of rugby players, as well as football player Gareth Bale (born 1989).
Welsh tradition and customs: eisteddfodau
For the Welsh, oral tradition seems to date back to the times of druids. The Queen Elisabeth I, seeing the proliferation of singing vagabonds, sought to establish a bit of order and organised large reunions called eisteddfodau, where bards, storytellers, singers, minstrels… would perform "officially". These festivals still exist today and attract a lot of people. If you're around, don't miss them!
The first eisteddfod (pronounce « istedhvod ») is thought to date from 1176 in Cardigan Castle  (Castell Aberteifi). But it is in 1861 that the arty became a national and annual event, today known as the National Eisteddfod of Wales (Eisteddfod Genedlaethol Brenhinol Cymru). It takes place in the beginning of August, alternatively in the south and north of the country.
The International Musical Eisteddfod is not the most prestigious but is the most famous. It takes place in Llangollen every year, in the beginning of July. It attracts minstrels and singers from across the world. There are other smaller festivals in other cities.
For more, check out our Wales agenda 2017 in a next post!